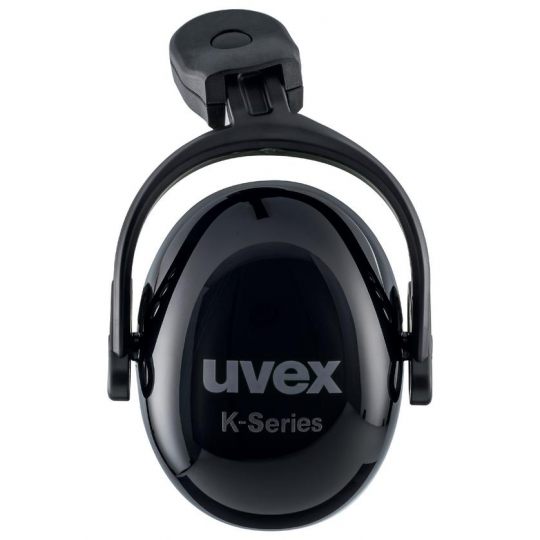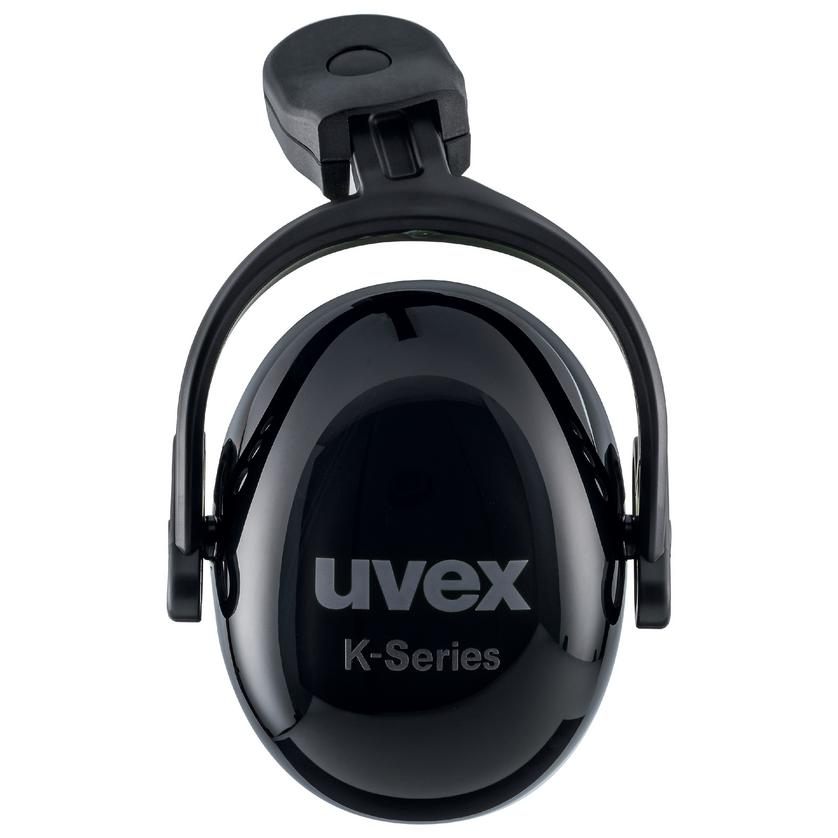 Helmet earmuffs for uvex pheos K1P
Article number: 2600216
28 decibel noise reduction
mechanical connection to uvex pheos helmet system
extra-soft earmuff cushion
can be folded back when not in use
uvex pheos K1P — helmet earmuffs for the uvex pheos helmet system
High protection meets design — the new uvex K earmuff line never fails to impress its wearers: Soft surfaces mean the earmuffs fit comfortably while their low weight ensures easy wearer comfort.
General features
mechanical bayonet helmet connection for quick tool-free attachment to and removal from the uvex pheos helmet system
compatible with uvex pheos visor 9906 (art. no.: 9906002, 9906005, 9906007), uvex pheos faceguard (9790211, 9790212) and uvex pheos forestry (9774236, 9774237, 9774238)
Colour: black, grey
Dielectric thanks to plastic arms
Protective features
meets standard EN 352-3
28 dB noise reduction — H: 34 dB, M: 25 dB, L: 18 dB
Comfort features
extra-soft earmuff cushions for optimal comfort even when worn for long periods
adjustable resting and standby position for ideal positioning in any situation
easy variable height adjustment
Downloads
Specifications Helmet earmuffs for uvex pheos K1P
| | |
| --- | --- |
| Product type | earmuffs |
| Version | helmet earmuffs |
| Product system | Construction |
| Standards | EN 352-3 |
| Insulation value (SNR) | 28 dB |
| Colour | Grey, Black |
| Technologies | length adjustment K1P, memory foam, resting position, helmet-visor combination |
Technologies

length adjustment K1P
Easily adjustable for a customised fit to ensure optimum protection.

memory foam
Wearer comfort guaranteed thanks to extra soft memory foam ear cushions, even when worn for long periods.

resting position
Earmuffs can be rotated 360° for easy use from standby and resting positions.

helmet-visor combination
uvex earmuffs can be combined with uvex safety helmets to ensure complete all-round head protection.